Think of the most intricate, densely populated spreadsheet you've ever seen, and you'll get a sense for the problem Tyler Traudt & Erik Pelletier set out to solve.
Spreadsheets are the go-to source among governments, educational institutions and nonprofits for storing and managing financial data, and they are vital in the work those organizations do — for budgets, financial statements, payment cycles and simply understanding how much money they have to make an impact in the communities they serve. There's a lot at stake and a lot at risk. After all, with multiple sheets and thousands of rows of valuable information all maintained by humans, the smallest error can lead to big problems.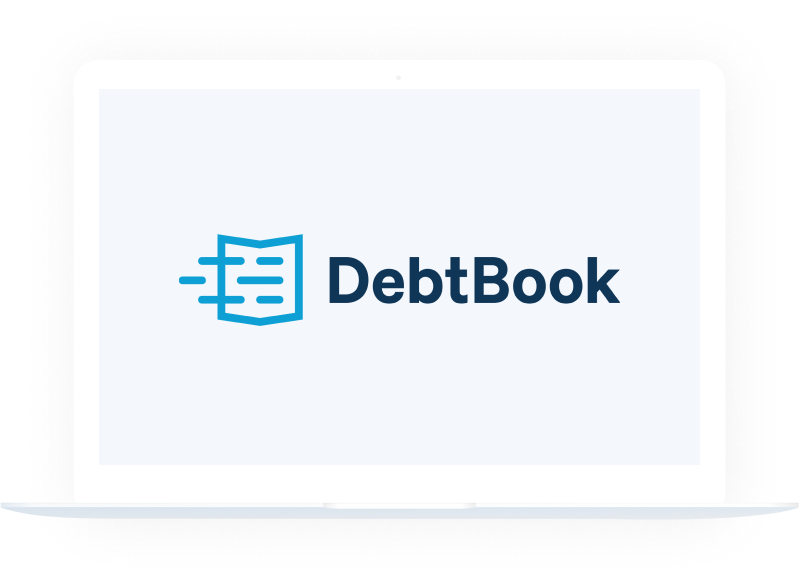 For a long time, there was no effective method to improve upon the spreadsheet — nothing designed specifically for these types of public and nonprofit entities to help them view, display and manage their debt. Traudt had seen this firsthand, and it sparked an idea: What if he could create an application to help these organizations manage their debt and, in the process, create opportunities for more community impact? Now, Dualboot Partners is helping him and his team bring that idea to life.
Traudt spent much of his career working with public entities. With a background in public finance, investment banking and financial consulting, he helped these organizations understand the impact of borrowing money to pay for transformational projects (like building a new school) — and the challenges that came with that: the complex spreadsheets, the potential for human error in making even the smallest updates, the risk of fraud, and a lack of technology to not only track this information, but make it accessible, too.
"If you are the CFO at a local government and you had 20 projects that you had financed individually, you've got 20 loans outstanding: different banks, different terms, different payment cycles. It's a lot of data for you to manage well, and yet it's extremely important," Traudt explained. "You're using that information when you're doing a budget for next year. Your financial statements need to disclose all this information, and you're using it whenever you want to borrow new money."
Traudt knew there had to be a better solution to consolidate all of this information. That's when he approached Dualboot Partners with his idea.
"With no expertise in the technology space, I was trying to find some validation from an expert. The Dualboot team gave me confidence that what I was trying to do was actually achievable."
First, Traudt wanted confirmation that a product like DebtBook would work. So he met with the team at Dualboot Partners early — when DebtBook was still just an idea — to talk through the concept and what technology was already available.
"With no expertise in the technology space, I was trying to find some validation from an expert," Traudt said. "The Dualboot team gave me confidence that what I was trying to do was actually achievable."
When designing software to house critical financial information, accuracy and precision are paramount, said DebtBook co-founder Erik Pelletier. So Dualboot Partners worked hand-in-hand with the DebtBook team to understand all the financial rules and concepts at play and then incorporate those specifications into the application design. Traudt and Pelletier also appreciated Dualboot's holistic approach to the project. They built the right technology for DebtBook and its clients. At the same time, they became a trusted resource and advisor to a team of first-time entrepreneurs.
"They have been on the journey themselves, so they're really able to provide you with the capability that your business needs at that particular stage and do it in a way that inspires confidence and really gets you started on the right foot," Pelletier said.
The team at Dualboot Partners also made introductions to other vendors, media outlets and investors, one of whom became one of DebtBook's lead investors.
The end result of Dualboot's work was a user-friendly application that allows customers to view, analyze and monitor their financial information so they can manage their debt and better serve their communities. DebtBook's dashboard puts all the financial information nonprofits and public entities need to know in one place. It allows them to add team members to collaborate in real time. It provides charting capability and improves financial reporting. Users can also see schedules and download documents right from the application. And it eliminates the chaos of Excel spreadsheets and provides an easier way to visualize information.
"The idea is that an absolute novice can log in and say, 'How much debt do we have as of today? Oh, this amount.' 'What are we going to have at our next audit? It's that amount.' 'How much do we pay from the general fund? This much.' 'What about debt that we've issued for schools? All of that is immediately available now, and importantly it's right'" Traudt said. Eighteen months in, DebtBook nearly $2 million and secured contracts with major educational institutions, local governments and nonprofit organizations across the country.
"There's such a problem here, and there's been no innovation," Traudt said. "Because of our experience in this space, combined with Erik's product expertise, we've been able to make something that people buy on the first demo." The DebtBook team also makes sure to go out of its way to make the customer experience as smooth as possible. That can only be done because they have a solid, user-friendly application that does what those customers need it to do.
"We're advancing a space," Pelletier said. "We're leveling them up and providing them a toolset to enable them to do a better job and support the communities that they serve." And by impacting the market, DebtBook will allow customers to impact their communities.
"We are giving them a modern tool that allows them to get to better answers faster," Traudt said. "We're going to empower them, for the first time, to deliver more impact around those projects, and it should result in better financing of schools, parks, greenways, affordable housing, roads or something else."